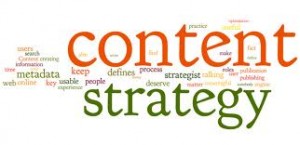 Have you checked out Social Mediaopolis? I recently joined and it's a fantastic group for networking and full of great information. Check out this brief excerpt:
Content marketing has gone from being the future of digital marketing, to the here and now, but where does social media sit within the overall content marketing mix?

Our view on social's role in content marketing is threefold:

Social should play a key role in informing content strategy
Facebook, Twitter, Pinterest, Google+, YouTube, Instagram, LinkedIn and so on are all valid platforms that should be used as part of your content strategy
Social media (particularly Facebook) has a unique ability to amplify your content placed on other channels.
Be sure to visit their website and read the whole thing. Sign up for their newsletter as well!